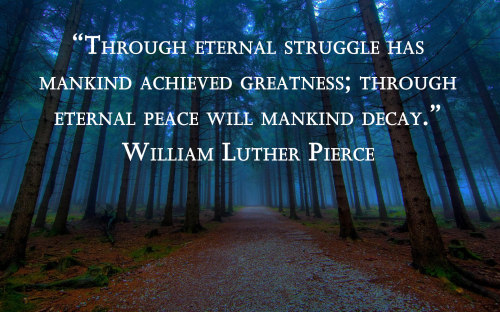 by Dr. William L. Pierce
DURING THE recent Apollo 17 lunar expedition, publicists and politicians repeatedly emphasized that it was the "last" manned expedition to the moon. There would be no more lunar exploration, because the expeditions were too expensive and the money was needed instead to "improve the quality of life" for Americans.
It was pointed out that huge expenditures for the space program could no longer be justified when millions of Americans were living in "poverty." One columnist estimated that the money spent by NASA just for the equipment left on the moon by the various Apollo expeditions ($500 million) could have bought a large-screen color TV set for each of one million "underprivileged" (Black) families.